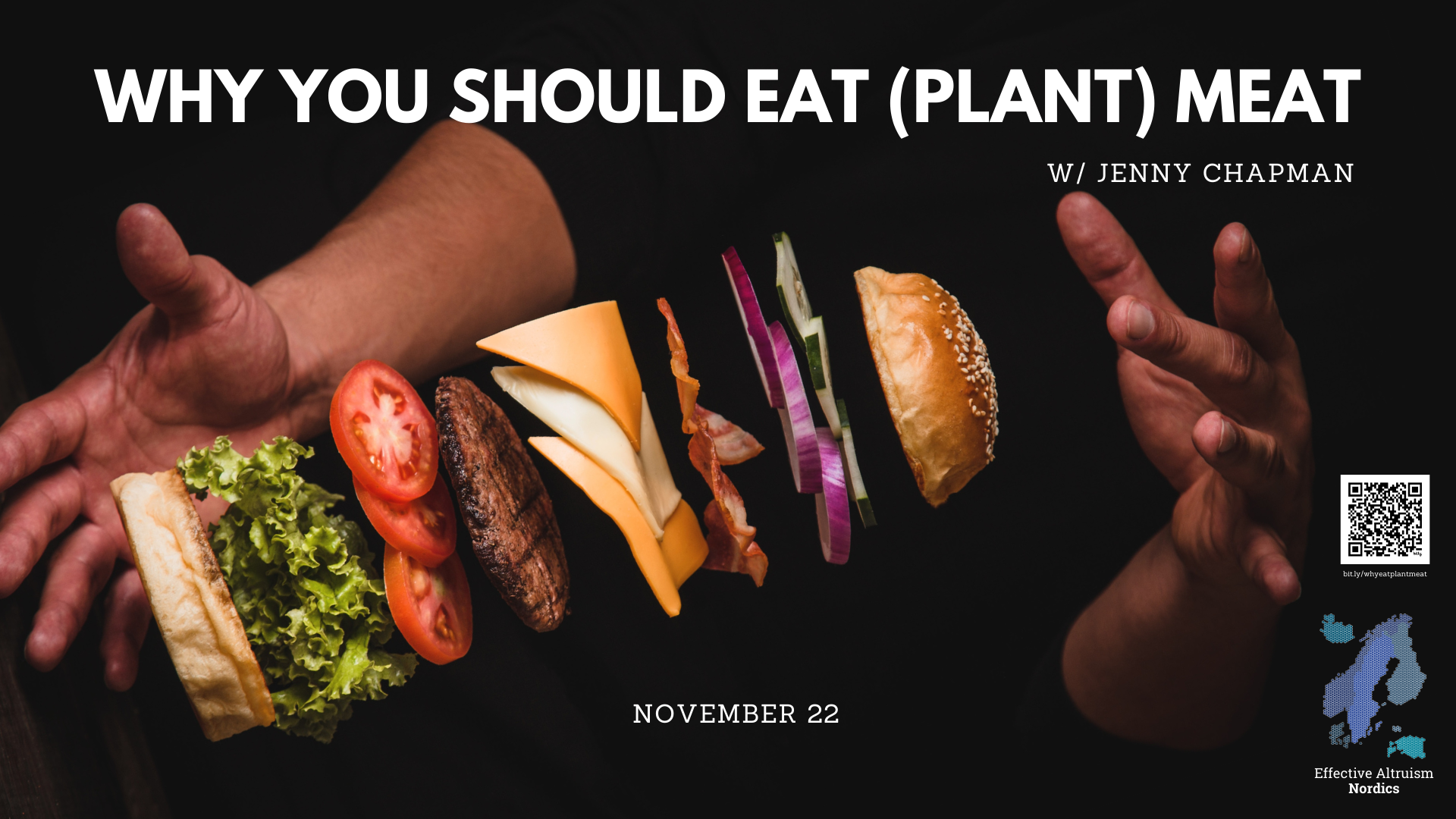 Introduction:
Alternative proteins offer a potential solution to the ethical and environmental concerns surrounding the consumption of conventional meat. But many popular products, like Beyond Meat's burger patties, have in recent years been criticised for being "ultra-processed". But what does "ultra-processed" actually mean? To what extent is it a good proxy for "healthy"? Could the term derail us from both our health, and sustainability targets?
Join us on the 22nd November to hear Jenny Chapman speak about her research into the area, and what it could mean for the future of alternative protein uptake
Who is our speaker?
Jenny Chapman is a Churchill Fellow, currently engaged in qualitative research on the adoption, acceptance, and trust of alternative proteins. She earned a MA in Biological Sciences from Oxford University and later a Master's in Taxonomy and Biodiversity from London's Natural History Museum. 
Schedule:
18:00-18:30: Presentation

18:30-19:00: Q&A

19:01- : Gather.Town Office Hours 
Link: